Executive Director, George Hippe and his wife Diane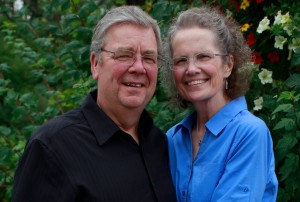 With over thirty years of experience as an assistant pastor, George founded Eagle Summit Ministry in the fall of 1996. He has often described his ministry as that of a "circuit-riding assistant pastor."
He has served in youth, children's, outreach, Christian education, and camp ministries. He has also had responsibilities in church building programs, administration and teaching in Christian school. He has been a professor at Moody Northwest since 1992. As a Walk Thru the Bible Trainer, he has incorporated much of their material into his ministry.
As an accomplished ventriloquist with a gift of humor, George has spoken at teen, children and family camps across the country as well as Christian schools, summer Bible outreaches (DVBS) and Awana clubs. Click here to open George Hippe's complete resume.
The Board of Directors
Our ESM board members use their perspective and gifts to help us keep our vision, focus and purpose on target and be open to change as God directs. Our board also helps with with letting other pastors and churches know of our ministry and help us schedule church contacts and opportunities to present the work of our ministry. Click here for a complete list of ESM board member's responsibilities.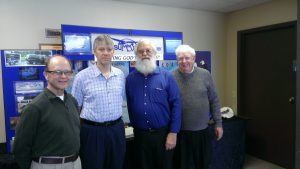 Left to Right: Dr. Richard Whipps, DVM, Mr. Hirschel Evans,                         Mr. Adrian Stumbaugh